iron with a steamer
scissors
MATERIALS
a roll of 5/8" wide fusible bonding web
measuring tape
at least 2 yards of upholstery fabric
Measure Pillow and Cut Fabric
Measure the pillow form to determine how much fabric you need. Ours form is 17" square. Add one inch to this measurement for a seam allowance and that's the width the fabric needs to be. Multiply that width by two to determine the length. Then add 3" to 4" for an overlap of the fabric at the back of the pillow. In other words, 17" + 1" = 18" x 2 = 36" + 4" = 40". Measure and cut the fabric to your calculated size.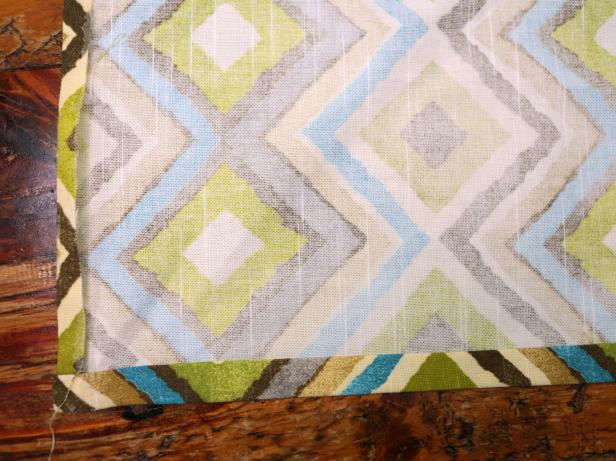 Fold Seam Allowance and Iron
Fold the fabric a 1/2" on all four sides starting with the long ends first and iron flat. Make sure the iron is on the proper setting for the type of fabric. You won't see the longer ends when the pillow is finished, but you will see the shorter ends. So to make it look nice and professional, turn down the two shorter ends another 1/2″ and iron flat.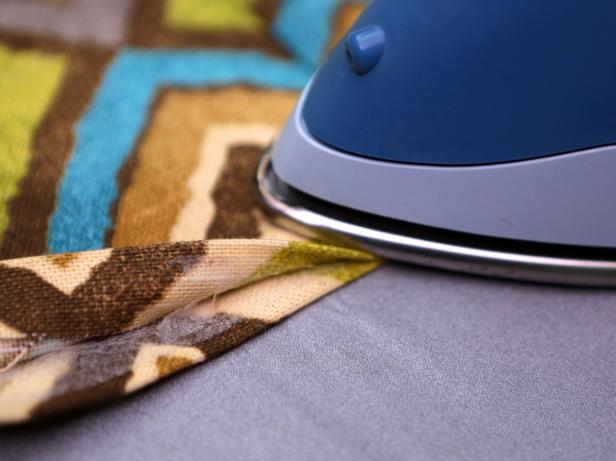 Bond Ends with Iron
Bond the ends together. Cut two pieces of fusible bonding web the same size as the shorter ends of the fabric. Place them in between the folds and iron and the fabric together.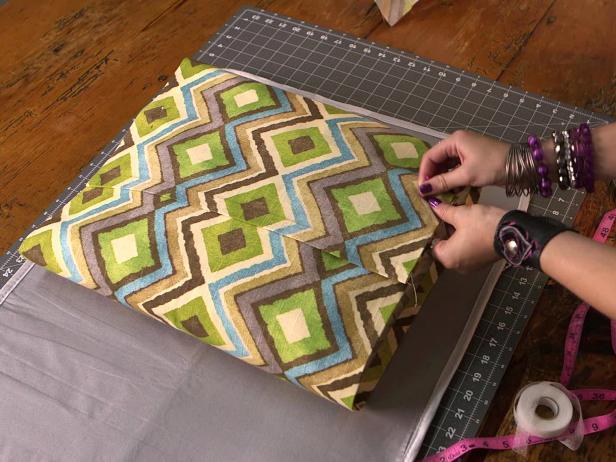 Wrap It
Place the pillow in the middle of the fabric and fold the ends so that you have the correct measurement of the pillow and the fabric overlaps about 3" to 4" in the middle. Pin the overlapping fabric together and slide the pillow form out.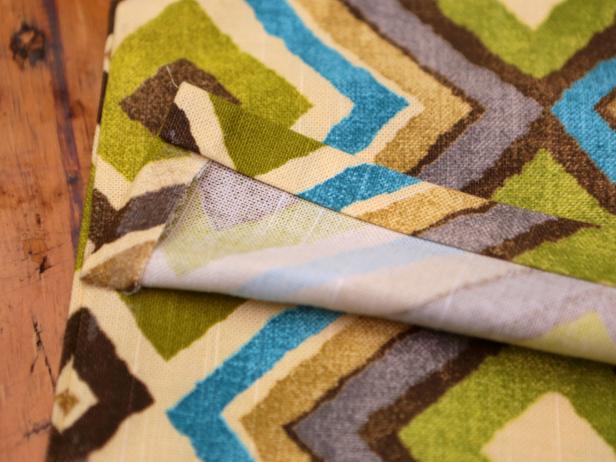 Bond Seams Until Closed
Use the fusible bonding web to close up the open ends. Measure the bonding web and place it between the seam allowance and iron the seam until the pillow is closed.
Bond Overlap Fabric
Use a short piece of bonding web to attach the small piece of overlap fabric.
Insert Pillow
Carefully insert the pillow through the overlap and you're done.
Culled from:- DIYNetwork